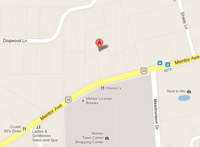 MK Photography has been in business since 1985. Today our portrait business encompasses: high school senior and school portraiture including sports and dances; special life events such as weddings, anniversaries, reunions, and first communions; and family portraits that capture those special moments in time. We take pride in knowing that we treat our customers like they are part of our family.
We do both in-studio and on-location portraiture. Contact Us for more information.
SENIORS – Capturing your Style – We are one of the largest portrait studios in the area. How do we do it? With outstanding senior portraits that capture your unique personality, attention to detail and exceptional customer service. Don't just take our word for it. Listen to what our customers have to say about MK. See Customer Testimonials.
WEDDINGS – Capturing the Moment – Your wedding day is going to be one of the most important days of your life. You'll want everything on that special day to be just the way you've always dreamed it would be. Perfect! We realize just how important this day is for you. We would like to be there to capture the memories of this special day in the unique and personal way only MK can offer.
FAMILIES AND CHILDREN – Capturing your Memories – Families change; children grow so fast. Our portraits last forever. Don't let another year slip away without giving us the opportunity to help preserve your family's memories.
MK Photography also offers the following services: custom and ready-made frames & mats, reproduction and restoration of old photographs, and video/DVD transfers.